An Exceptional Value Over Long Term Toronto Pearson YYZ Airport Parking Rates.
www.torontoairportparking.ca____________________________________________________________________________________________________________________________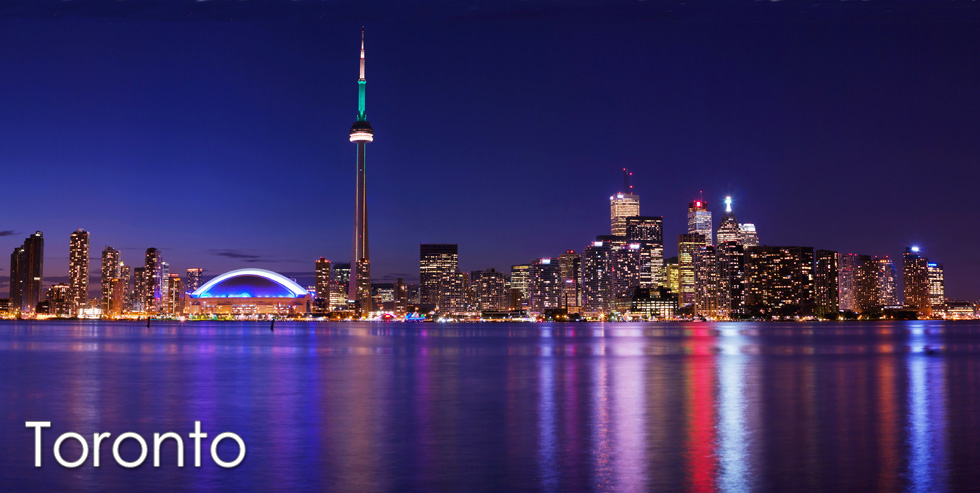 Park Stay Fly Hotels with Free Long Term Parking and Airport Shuttle near Toronto Airport
Four Points by Sheraton Toront Airport YYZ
Comfort Inn Toronto Airport YYZ
Quality Inn Toronot Airport YYZ
Holiday Inn Toronto Airport YYZ
Welcome to Canada's largest and most diverse urban centre.
A region with over 100 distinct neighbourhoods, the Greater Toronto Area (GTA) is a modern multicultural urban centre with something for everyone. Year round, the GTA offers a unique mix of historical attractions, seasonal celebrations, family fun and a safe, walkable downtown core.
Choose Toronto, Canada's most cosmopolitan city
45% of Toronto's population are members of a visible minority
49% of the people residing in Toronto were born outside of Canada
Outstanding public transportation
Ride public transit directly to Toronto Pearson. Learn more about the Toronto Transit Commission.
GO Transit is a regional commuter train and bus service offering safe, comfortable travel throughout Southern Ontario.
Easy access to other regional centers
Toronto Pearson is located within a day's drive of many U.S. cities, including Detroit, Buffalo, Boston, New York City and more. Citywide and regional train service is also available to destinations within Canada and the U.S.
2015 Pan Am Games
In 2010, Toronto was chosen to host the 17th annual Pan Am and ParaPan Games. This world-class sporting event is expected to bring more than 250,000 visitors to Toronto to watch elite athletes from more than 40 countries go for the gold. We hope you'll join us in welcoming the world.
Online: customer_service@gtaa.com
Terminal 1 and Terminal 3: (416) 247-7678
Toll Free: 1-866-207-1690
TTY: (416) 776-3843
TTY Toll Free: 1-866-603-4495
Online: Customer Feedback Form
Phone: (416) 776-9892
Mail: Customer Service Quality
Toronto Pearson International Airport
PO Box 6031, 3111 Convair Drive
Toronto AMF, Ontario, Canada L5P 1B2
Toronto Airport Travel Inquiries/Airport Information:
Terminal 1 and Terminal 3: (416) 247-7678
Toll Free: 1-866-207-1690
TTY: (416) 776-3843
TTY Toll Free: 1-866-603-4495

Toronto Airport Customer Service:
Phone: (416) 776-9892

Airport Lost and Found:
Please contact us at:
1-866-207-1690
Air Canada: 905-676-2212 or 905-676-4300 ext 6807
For lost passports, please call the Canada Border Service Agency's dedicated number at Toronto Pearson: 905-676-5380.
Please note that all items lost on board an aircraft are the responsibility of the airline. In these cases, please contact the airline directly.

Greater Toronto Airports Authority (YYZ)
GTAA Administration Phone: (416) 776-3000
Mail: Corporate Affairs and Communications
Greater Toronto Airports Authority
Toronto Pearson International Airport
P.O. Box 6031, 3111 Convair Drive
Toronto AMF, Ontario, Canada L5P 1B2

Porters are available at Terminal 1 and Terminal 3 to help passengers with their baggage. Fees vary depending on the number and size of your baggage items, as follows (as of January 2007):
• $10 flat rate for up to three items
• $2 per additional item
*All prices are in Canadian dollars.
To pre-arrange a porter for your next flight, complete the application form below or leave a message with porter services at (416) 776-3623
Toronto Pearson Airport has the closest, most convenient parking, for you. Parking options include covered garages next to Terminal 1 and 3, value-priced options served by a fast, free wheelchair-accessible inter-terminal Link Train and even a place to wait with your car to pick up arriving travelers.
Getting here couldn't be easier. Located right in the heart of Ontario's Golden Horseshoe, Toronto Pearson is a hop, skip and a jump from the U.S. border and connected to all of the major highways and public transit. Is it any wonder it's Canada's largest and busiest airport?
Driving Directions
Find easy to follow driving directions from wherever you're coming from.
Toronto Pearson Airport YYZ Parking Reservations
Reduce anxiety and take comfort in knowing your airport parking is reserved for you. Book online to reserve your sweet spot AT Toronto Pearson.
Parking Reservations
There's no easier way to get between terminals than on the Terminal Link. It's totally accessible, covered, and better yet, completely free.
Park Stay and Fly Hotels with Free Long Term Airprort Parking up to 21 Days near Toronto Perason International Airport.
Partner companies: www.stay123.com www.hotelnparking.com www.bookairporthotels.com www.empirestatetravel.com www.americanairportparking.com www.parksleeptravel.com www.torontoairportparking.ca www.montrealairportparking.ca www.empirestateinsurance.com www.stay123.biz www.parkstaycruise.com www.travelallworld.com www.torontoairportparking.ca